To make a video in Rocketium, you can use combinations of different themes and templates. A viewer expects something when he clicks on the PLAY button of your video. Templates and themes ensure that you give them what they're looking for. Here is a complete guide to using Templates and a list of FAQs:
What is a Theme?
Let's start with the basics. A theme is the structure of the design elements (like colors, positions, animations, transitions, music, etc). Each theme has its own settings that can be customised by you.
Where can I find Themes?
Themes are available inside the Editor. You can access them after you fill your content.
Step 1:

Click CONTINUE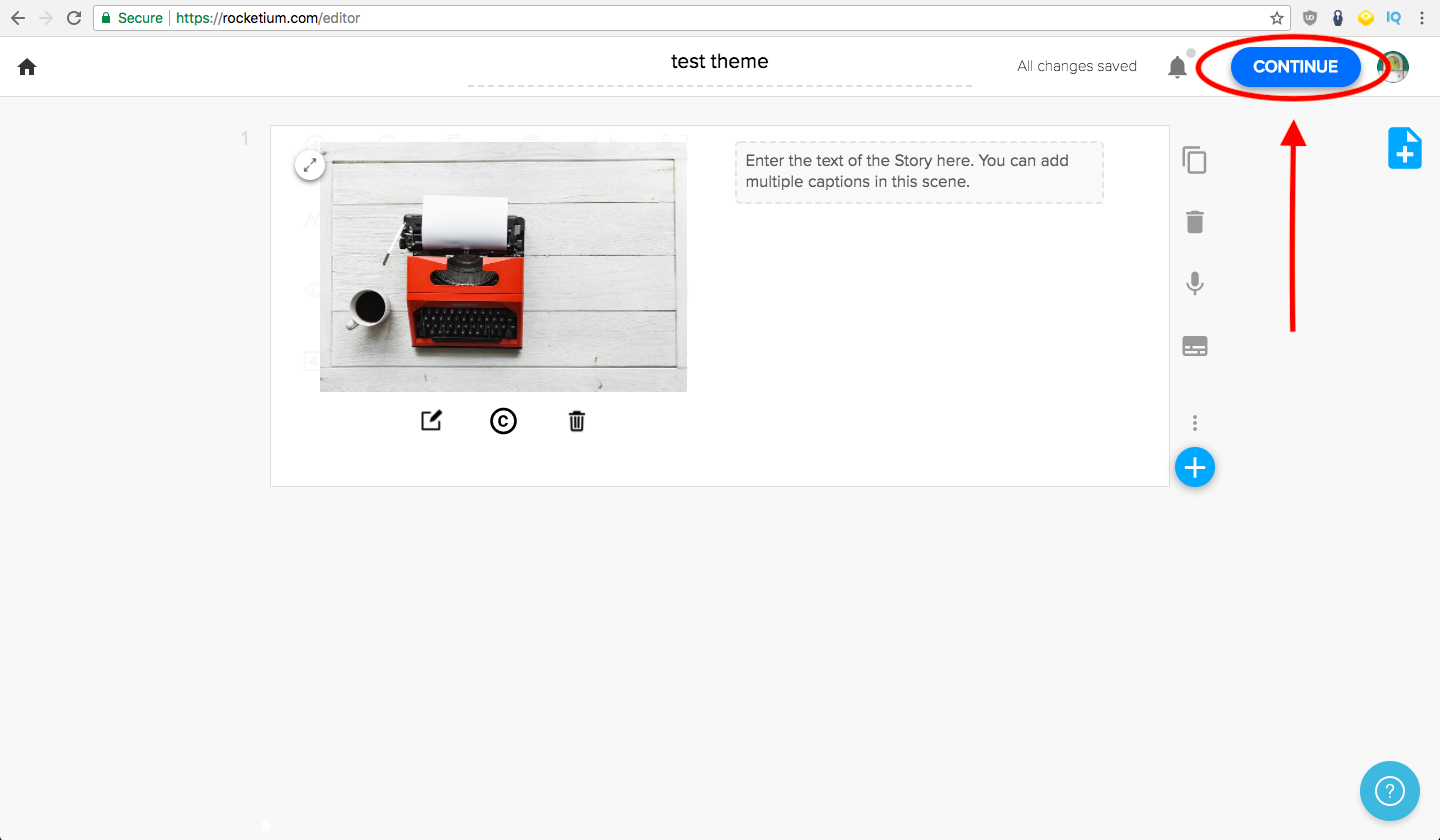 Step 2:

Click THEMES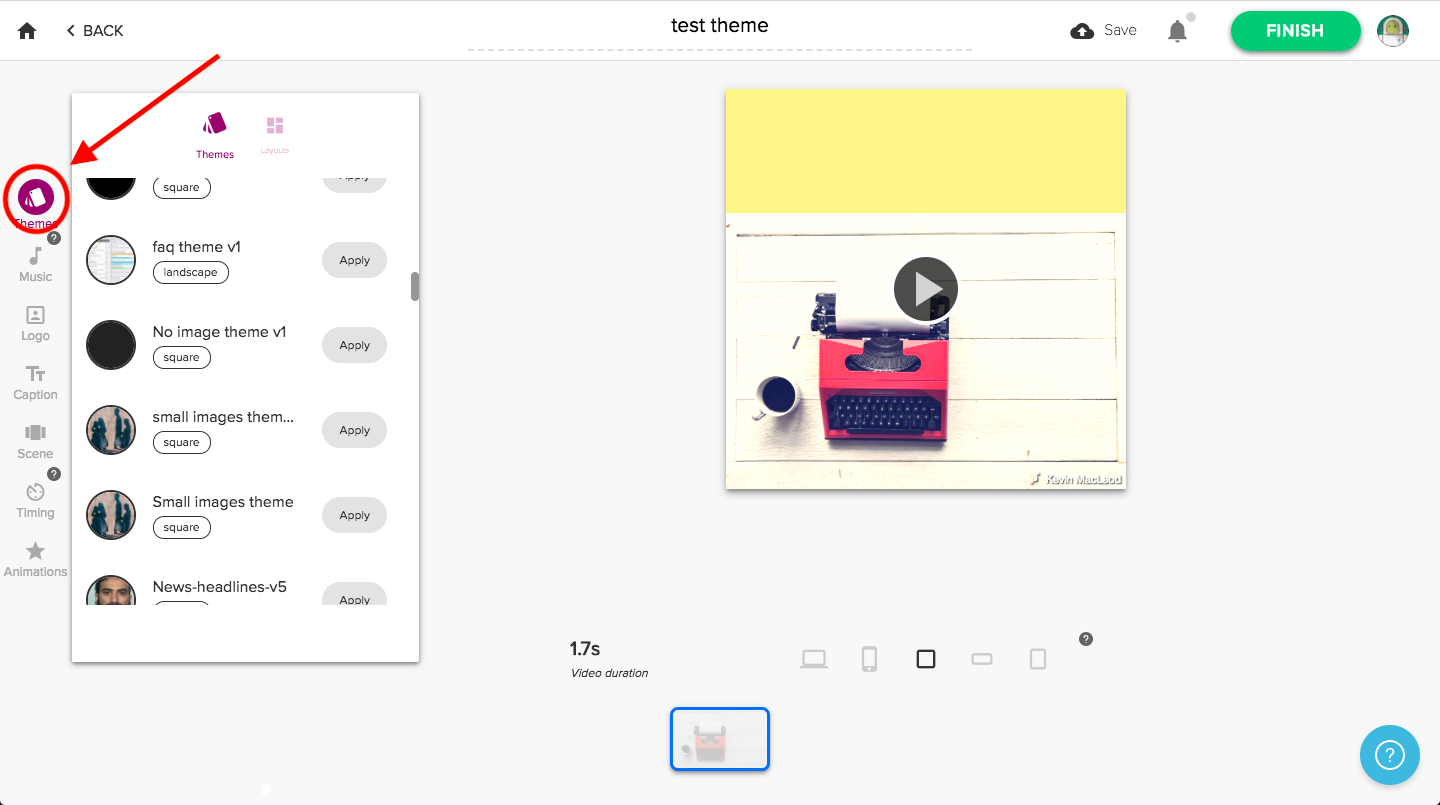 What is a Template?
A template is the structure of the video script (like number of captions, scenes, number of captions in one scene, etc). It helps you create industry specific video content. 
Each template comes with its own set of very basic rules. Rules like intro scene having only 1 caption, or mandatory outro scene, etc. Every template's rules will be mentioned, in detail, inside the Editor when you apply the template.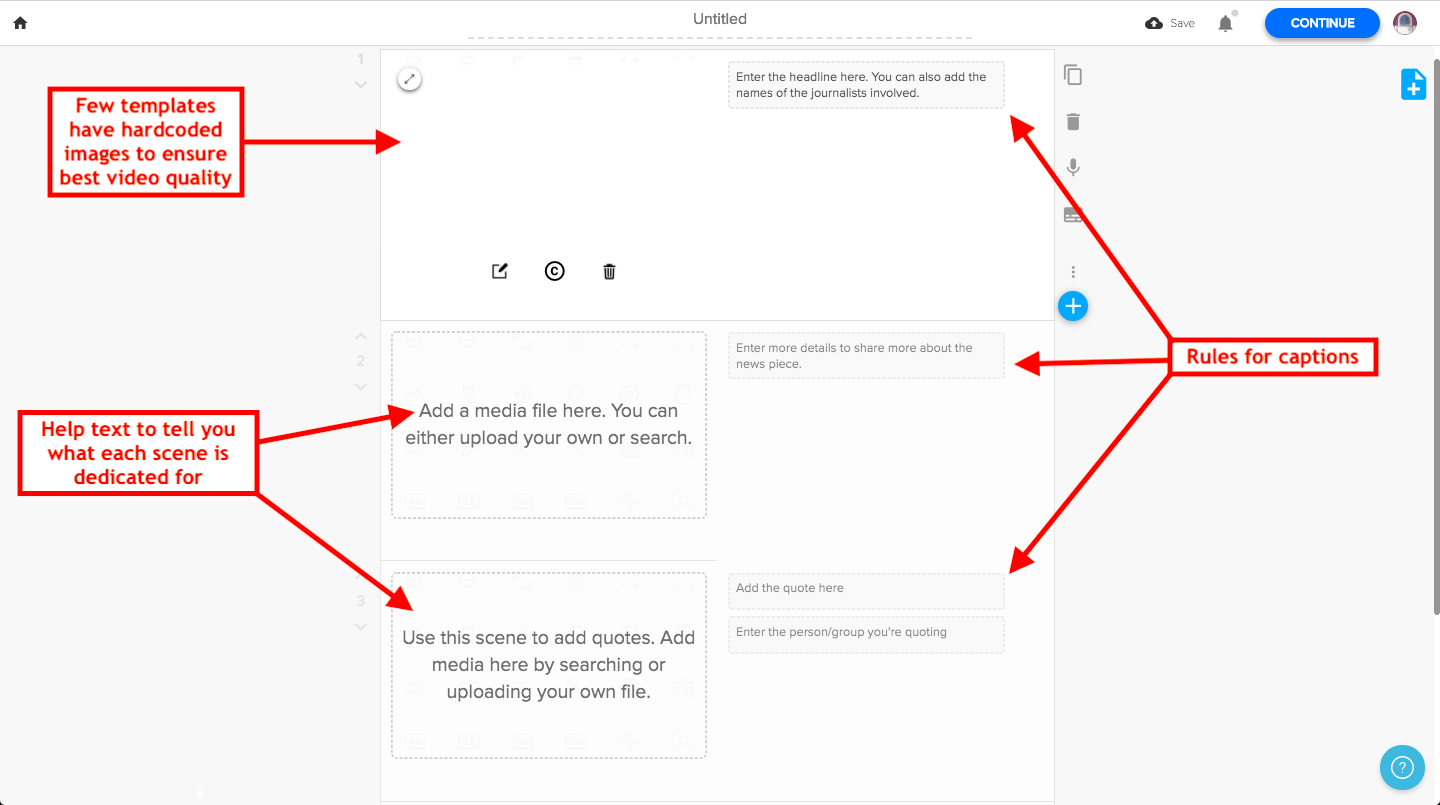 Each template also comes with its own set of example videos and themes.
Where can I find Templates?
You can select a template from the TEMPLATE screen. This is the first screen you'll see when you open the Editor.
Step 1:

Open the Editor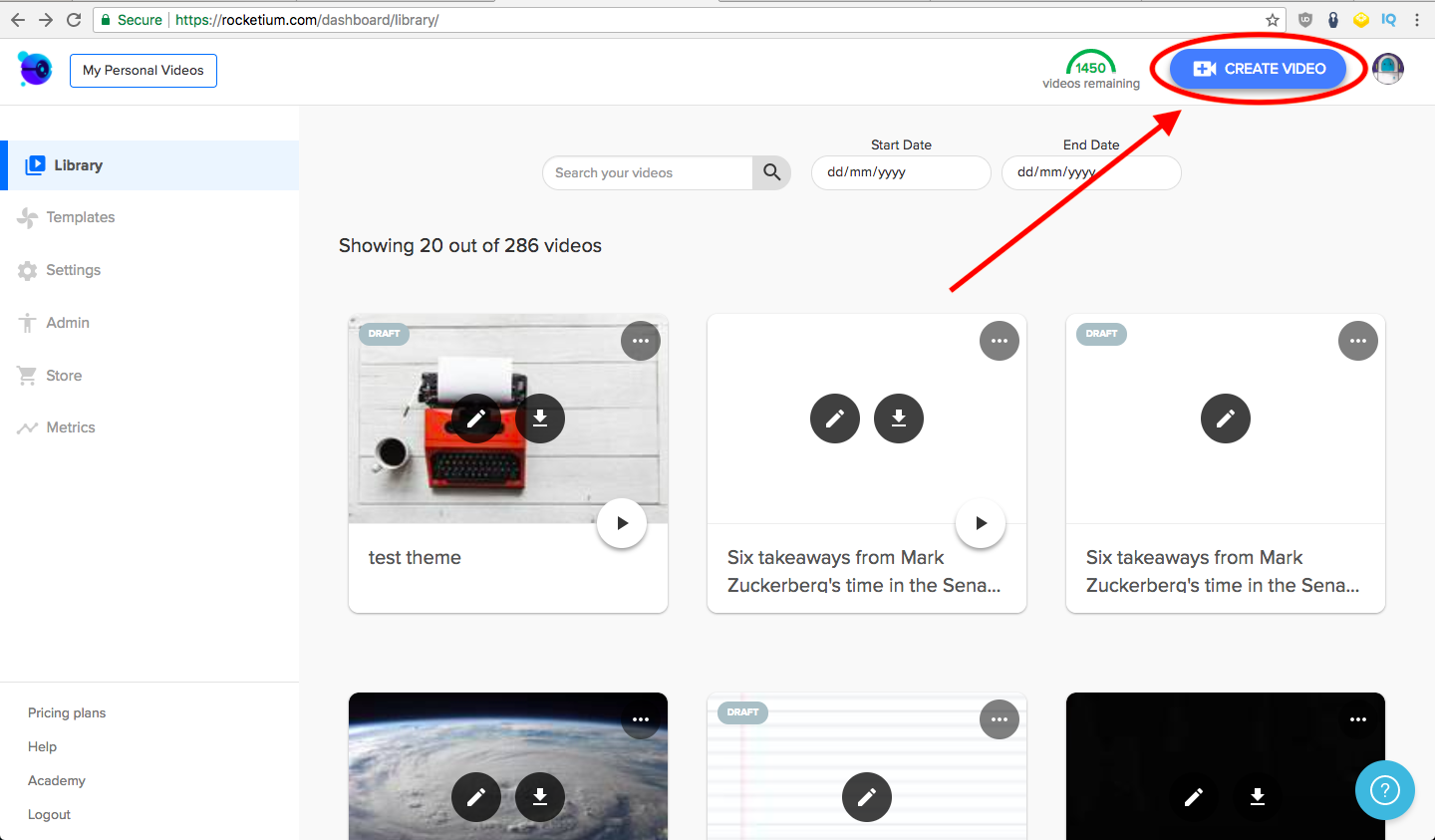 Step 2:

Select a blank template (no rules) or existing templates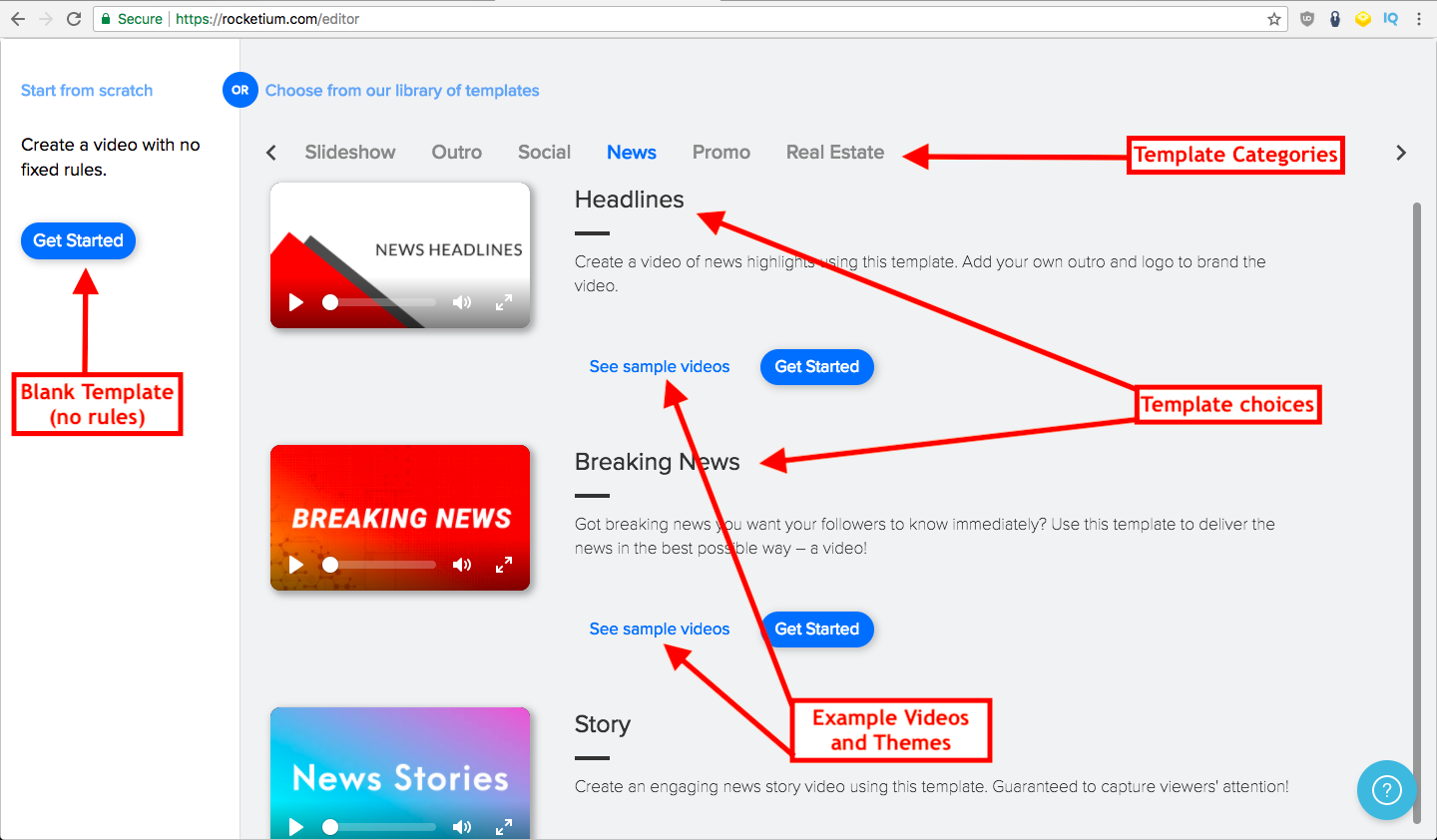 With this, you can now select a template and choose different themes (or styles) of the same template to make the absolute best video.
Here is a screen recording to help you out: